Who we are
Fondation Hirondelle is a Swiss non-profit organization which provides information to populations faced with crisis, empowering them in their daily lives and as citizens. Founded in 1995 and based in Lausanne, Fondation Hirondelle has created and developed 23 news media in its first 25 years, FM radios, multimedia programmes, or "pure player" websites in 22 countries facing major crises: conflicts, humanitarian disasters, revolutions, climate change, massive human rights violations... Each year, Fondation Hirondelle's teams support more than 500 local media and provide training to more than 500 journalists, technicians and media managers.
Through our work, millions of people in war-affected countries, post-conflict areas, humanitarian crises, and societies in democratic transition have access to media that speak to them and give them a voice.
Our vision
Independent, credible and impartial information that is close to its audience contributes to ending conflict and building more peaceful societies. Access to this type of information, which is recognized under Article 19 of the Universal Declaration of Human Rights helps:
People make informed decisions
Restore trust between different components of society
Fight against entrenched ideas that fuel conflict
Give a voice to marginalized communities
Promote dialogue
Contribute to the inclusive development of societies
Our approach
Fondation Hirondelle practices and defends responsible, independent, accurate journalism in conflict and post-conflict situations, in humanitarian crises and countries in democratic transition. Our information covers the news in the countries and regions where we work, as well as key issues that connect societies.
Our debate programs bring together all political and social components of society. They facilitate the participation of ordinary people in public debate, and create a platform where everyone has a voice and people can seek common solutions to problems.
Our principles
  Journalism based on the verification of information, diversity of sources, a strict distinction between facts and comments
  Journalism that is aware of its social function, and close to its public
  The application of charters and codes founded in our values: independence, honesty, diversity, dignity
  The promotion of dialogue
  Anchoring our actions within local communities
  Transfer of skills and sustainable development strategies
Our values
Independance
Guaranty absolute impartiality in the face of political and economic powers, to ensure the credibility of our information among the beneficiary populations
Honesty
Report the facts as meticulously as possible, avoid editorial subjectivity, manage our relationships with our partners and donors in a frank and transparent way
Diversity
Respect the culture of the context in which we work, in a spirit of tolerance. We broadcast in the languages of the populations we serve, working together with people of different cultural origins
Dignity
Putting human beings at the center of our concerns, establishing actions in line with our belief in universal human values, always paying attention to the most underprivileged, victims, and marginalized populations to help them be heard and respected
Activities
We produce and broadcast information and dialogue programs using media best suited to the audiences we want to reach. We support and strengthen our media and partners through training and editorial, managerial, and structural support to enable them to function more sustainably. We evaluate the impact of our programs and contribute to research on information and media.
Our information saves lives
In the Central African Republic, Radio Ndeke Luka is the media of reference for the population, created and supported by Fondation Hirondelle since the year 2000. In 2016, a cholera epidemic was declared in a village near the Congolese frontier. Warned by a priest, Radio Ndeke Luka verified and broadcasted the news, alerting the authorities and World Health Organization, which took measures to end to the epidemic. In April 2015, an accidental fire was started in a camp for displaced people in Bambari (center-east of the country). The outcome would have been much worse if inhabitants had not informed Radio Ndeke Luka right away. A news bulletin on the radio brought an intervention from the government and the United Nations to stop the fire, heal the injured, provide tents and food to the affected population.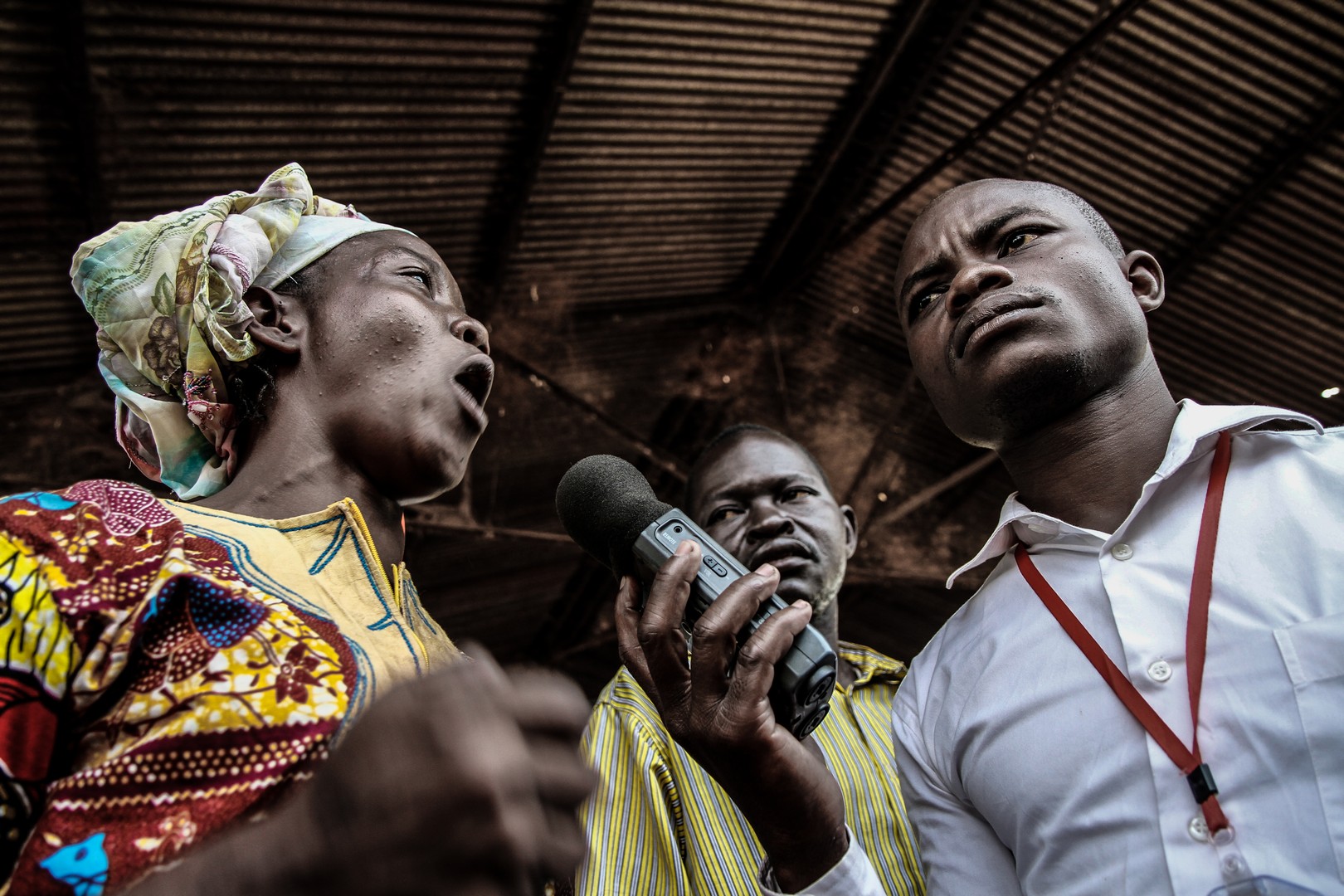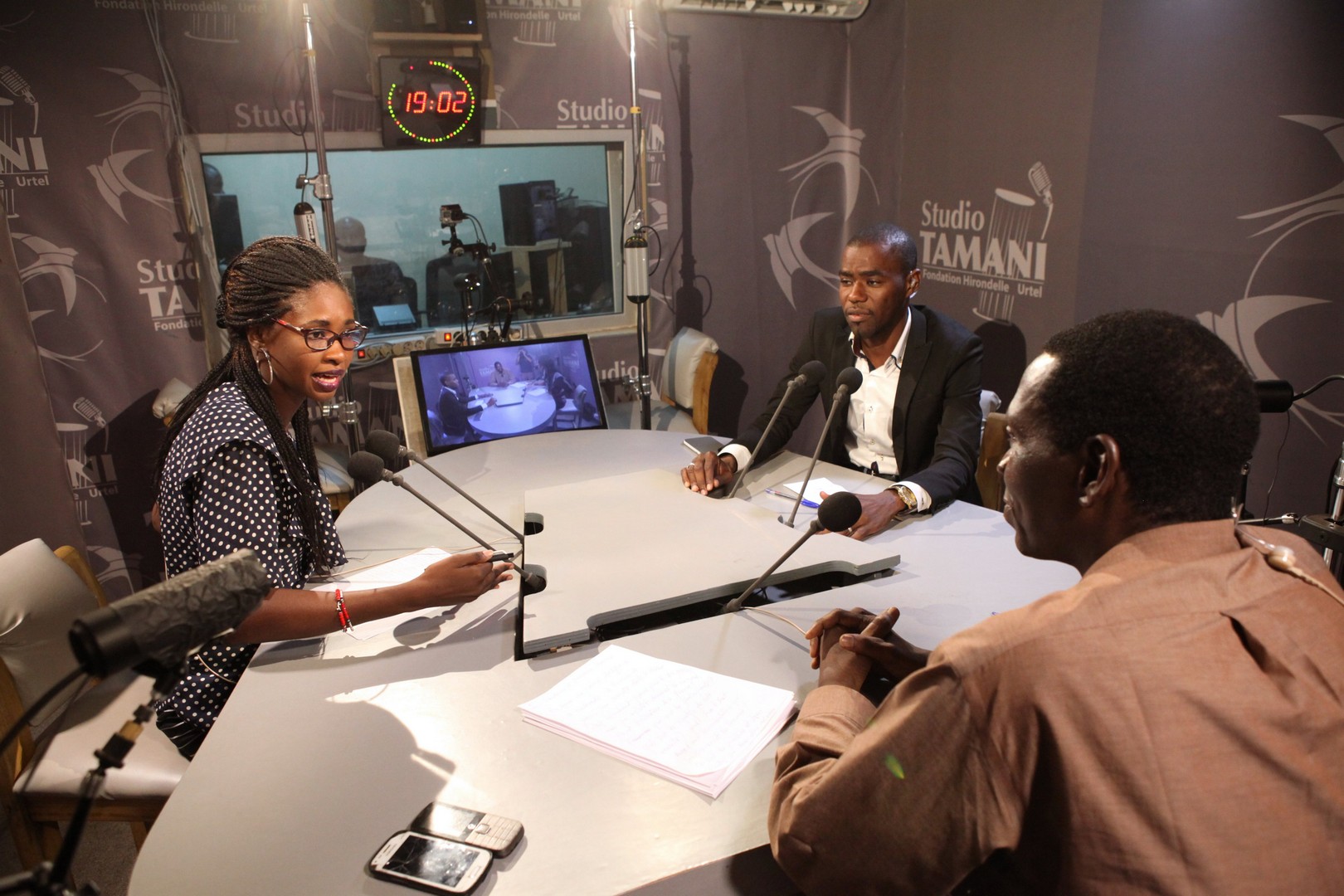 Our programs promote dialogue and allow the populations to take action
In Mali, 1,6 million listeners aged over 15 follow Studio Tamani's programs every day (TNS Sofres 2015 study). Fondation Hirondelle created this project in 2013 in partnership with a network of 60 local radios. An impact study conducted in 2016 by the Zurich Institute of Applied Media studies showed that Studio Tamani:
Allows listeners to feel well informed on the crisis affecting their country
Sparks political interest
Encourages them to discuss the situation in their country with their entourage
Gives them a preference for dialogue as a solution to resolve conflicts